10 Mistakes That Derail Growing Companies
Every fast-growth company will eventually make some critical mistakes. How you handle them can make the difference between success and a high-speed crash.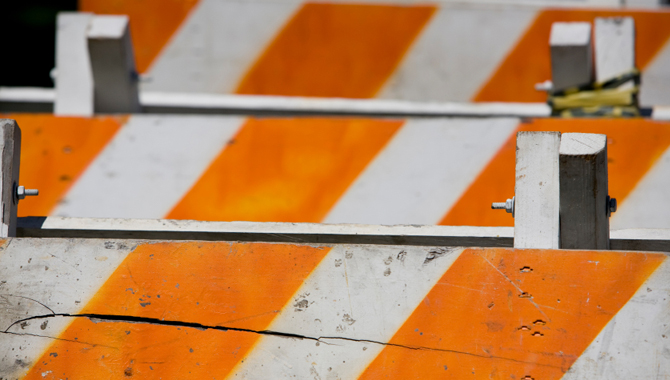 Of course there's no alarm that's going to go off to warn of an impending business disaster. But there are many clues. As the leader of a growing business, you need to be on the lookout for these clues because these common mistakes are critical signals that foreshadow catastrophe.
Growing a business to scale is difficult and it's risky. Growth doesn't move in a straight line, and it rarely happens smoothly.
I regularly see growing companies of various sizes and in various industries stumble, and sometimes fall over the same fundamental issues. Here are ten common pitfalls:
Panicking during times of change and uncertainty. You can't expect business growth without uncertainty and change. Virtually every facet of the company changes several times as it grows, and these changes often require dramatic transformations. The key difference between successful and unsuccessful companies is the ability of the leader, company, and management team to adapt to the inevitable changes that come along with growth. As your business grows, you must be able to identify how your organization is changing, and what it will take for you to be effective in each new situation.
Trying to make too many big decisions too soon. Making big decisions before there is an actual need can be as destructive as not making tough decisions at all. It's tempting to start making decisions because you think you are being proactive, but consider the long-term impact. With big decisions, there is a significant risk that the company over commits itself, creating a financial burden that is not sustainable if there are any setbacks. The company must be in a financial position to take on additional expenditures and face unexpected challenges. Prematurely making too many long-term decisions also diverts a significant amount of attention away from management and the primary objectives.
Diversifying too soon. There is often a temptation to begin diversifying product lines and services before the current offerings have gained a solid footing in the marketplace. Prematurely shifting the focus of the management team and reallocating resources is a substantial risk and is often fatal. If new products and services are added too quickly, people, resources, and systems can become overwhelmed and the company will find itself with rising costs, slower speed, and decreased customer satisfaction.
Allowing complacency to creep into the organization. Nothing will kill growth faster than complacency. Maintain a sense of urgency. The moment you think you've made it and the company starts believing its own PR, it is doomed. What leaders of high performing organizations understand is that rather than simply riding momentum during times of growth, the company should continue to ask tough questions about where it's going and how best to get there. High growth companies should celebrate success, but leaders must also understand the value of a healthy dose of paranoia. Properly placed paranoia keeps the company on its toes about its place in the market, competition, and the growth of the organization. It is much better to regularly question what you are doing as early warning protection, than wait and try to figure out what hit you.
Working in the organization, not working on it. As a company grows, its leaders must have the time to devote to developing the organization. If a leader's attention is divided between thinking about the future and fighting today's fires, the fires always win. Delegating day-to-day responsibilities and decision making allow the leader to think strategically about growth. More time should also be spent mentoring and coaching. It is essential for leaders to adapt their skill-sets to begin coaching and developing new capabilities throughout the organization. As the business reaches greater levels of growth, the capacity of the business must grow along with it.
Believing systems and processes are going to slow you down. As a business grows, there is going to be added levels of complexity. If the proper types of systems are not put in place, the business will collapse under its growing weight. As the business grows and more customers are added, their demands on the organization will increase. Proper systems can actually make the business move faster. Create systems that promote alignment, sharing of resources, and cross-functional connectivity. Regularly review the alignment of systems with the overall vision and anticipated growth of the organization. Make changes as necessary, based on strategic needs.
Compromising your values. People are watching you inside and outside of your organization. If you ever ignore your values, you make it clear to everyone else that they are not really important. Although growth is a priority, the leaders of growth companies must make sure they never abandon their core principles just to make a few dollars. Money matters in business, but not at the expense of core values. Always keeping the mission, vision, and values of the business aligned can accelerate growth.
Putting off difficult decisions. Each level of growth brings with it new challenges and more difficult decisions. Some decisions might involve people and performance issues. Some decisions might involve changes necessary to move the business to the next level of growth. As wrenching as some of these decisions might be, delaying or avoiding them puts the future of the company in jeopardy.
Not effectively integrating new hires. Fast growing companies hire a lot of new people. Each new person that comes to the organization brings their past experiences, values, and perceptions of company culture. There is work to be done, and the temptation is to throw new people directly into the work. Avoid this temptation and ensure that new people are properly integrated into the organization. The organization's culture is a major part of its success, and it is important that new people understand what the company is all about before tackling their jobs. Make sure that new hires understand the company's vision and values. They should fully understand the direction of the company, how it plans to get there, and what is expected of them. They also need to understand their role and the dynamics of the team they will be working with. Once they are fully integrated, give them responsibility and allow them to make appropriate decisions and act upon them.
Not communicating proactively and with enough frequency. Direct and unfiltered communication is the lifeblood of a rapidly growing organization. Lack of communication creates confusion and uncertainty. If there isn't a consistent flow of information throughout the organization, people will fill in the blanks on their own. Confusion is the enemy of growth, so you must remain clear about vision, objectives, priorities, decisions, challenges, and expectations. This is absolutely critical in gaining alignment, understanding, and commitment.
 Are you making any of these mistakes?