5 Signs Your Business is Growing Out of Control
Is rapid business growth good or bad? It depends.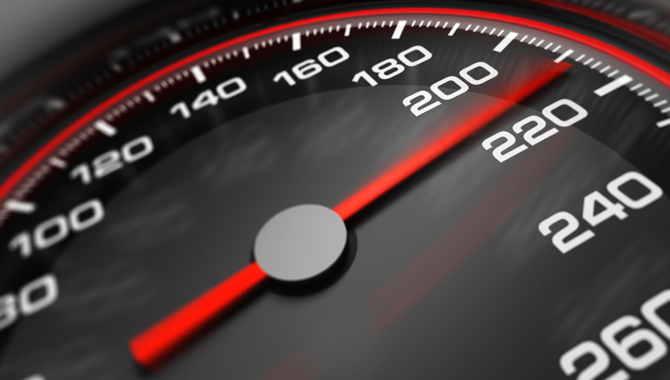 Without proper planning you may find your growth creating an avalanche that buries you in unforeseen problems. Several times a year, there are stories about companies that got themselves into trouble because they "grew too fast." In hindsight, the insiders in these companies describe the situation using expressions like "out of control" or "total chaos." But think about how often you hear leaders describe their company's current situation that way. Not nearly as often, right? So why is it that no one seems to realize that their company is out of control until it's too late?
A threatening disaster leaves warning signs. You need to be on the lookout for these warning signs whether you are a manager in a business, an employee, or an investor. From all these points of view it's important to recognize the critical signs that predict impending doom.
Fast-growing companies, large and small, succumb to the pitfalls of growing out of control. Ignore them and risk a high-speed crash.
1. Outgrowing Capabilities
Imagine a company that is growing at breakneck speed. Now add in an inexperienced management team, the wrong people with the wrong skills, not enough resources, and underdeveloped systems and process. Each of these issues can bring a company to its knees, but when all of them are present at the same time – as they are in many rapidly growing companies – watch out.
Companies that are growing out of control make costly mistakes because management, people, and systems are overwhelmed. The underlying tale is that far too many companies overreach because they aren't prepared when fast-growth unleashes its fury. They are running before they can walk.
You want to outgrow the competition, not your management approach and your organization's capabilities. To keep from being buried, an organization must put in place the appropriate resources, people, systems, structures, processes, and culture. This infrastructure is the backbone of your business.
 2. Overlooking Small Mistakes
Warning signs are symptoms of potential problems. They are small mistakes that often foreshadow much bigger ones. These seemingly insignificant issues are routinely overlooked, especially when things are going well.
The key is understanding what to look for. In a manufacturing company, it might be a minor quality issue today that turns into a bigger one tomorrow. In a service company, it might be the loss of a small customer that foreshadows the loss of larger ones. These execution errors may not be the root cause of an organization's problems, but they can be symptomatic of something much more serious.
Don't be fooled into thinking that financial results are the only indicator of organizational health. Small mistakes that are regularly overlooked can lead to very big problems down the road.
3. Too Much Success
The greatest threat to success is success itself! The seeds of failure are often sown at the height of a company's glory. In fact, one of the best warning signs you can look for is success – lots of success.
It's easy to see how leaders let their guard down and become complacent when a company is growing rapidly. It's only natural. There's a common failing of mankind, never to anticipate a storm when the sea is calm.
Very few companies understand why the business is working in the first place. The default credit often goes to the "brilliant" CEO. But without really understanding why success is happening, it's difficult to see why it might not.
No matter how successful your company is today, the same methods and approaches that got you to your current level will not be enough to get you to the next one. Success creates its own momentum that is remarkably difficult to maintain. Be paranoid about your success.
4. Turnover
Even when a company appears to be strong on the outside, high turnover can be very telling. In particular, unplanned exits of key people often signify deep problems. A clear sign that something is amiss is a revolving door at the top of the company. There may be no stronger statement that a leader can make than to leave his or her job and the company entirely. When the people with the inside information begin to leave – beware.
5. Ignoring Warning Signs
The smoke is there for anyone to see – turnover of key people, execution errors, lawsuits, loss of major customers. For a leader, these are warning signs. But for an investor or board member, the real warning sign is when any of these signals exist, and no one seems to be doing anything about it.
Problems are a normal part of business. Ignoring them is not.
In business, where there's smoke there's fire. If there's a problem, it's usually a good indicator of a bigger problem. And the sooner big problems are dealt with the better. It's the problems that smolder, for a long period of time, before they burst into flames that tend to be the ones that destroy companies.
Ignoring warnings doesn't necessarily lead to the demise of a company, but it's indicative of a serious pattern within the culture of an organization. Warnings can come from many different sources and it's the responsibility of the CEO and management team to listen.
Do you see any of these warning signs in your business?