5 Success Factors of High-Growth Companies
Why are some businesses able to experience sustainable growth and success while others, in the same industry, stumble along?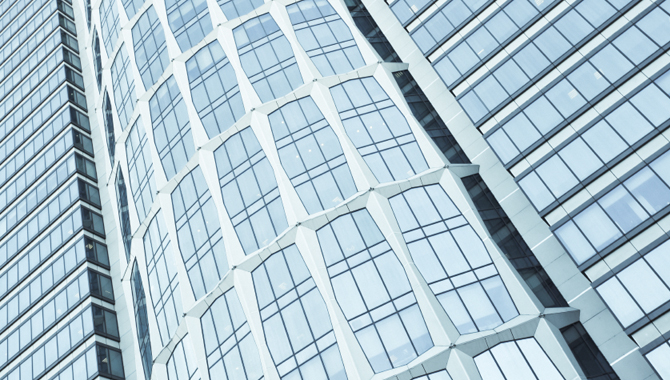 What separates the also-rans struggling to achieve growth from the masters – those companies and leaders who manage to achieve long-term sustainable growth? What are the practices that can make the difference between merely surviving and achieving extraordinary growth?
The answer to these questions can be found in a set of common success factors that propel effective growth companies. These traits transcend industries, countries, and cultures. What differentiates high-growth companies from all the rest is the consistent execution of these 5 success factors.
1. Big Idea
High-growth companies fulfill an unmet need in the market better than anyone else. It sounds simple, but in reality it's hard to do.
A truly unique value proposition is a company's big idea. A value proposition is the clear and tangible benefit that a customer receives from using a company's product or service. A compelling value proposition lies at the core of every successful company.
Most companies accept the status quo of their industries. Not high-growth companies. Their big idea is way ahead of the pack. And realizing the full potential of their big idea becomes the mission of the company.
High growth companies may create new markets, redefine existing markets, or improve mature ones. But in every case, they are matching a solution to a compelling need in the market. Establishing the value proposition is critical because it sets the context and direction of all the other fundamentals.
2. High-Growth Market
A big market with unmet needs is the gateway to extraordinary growth. It may seem illogical, but most growth companies are in mature markets, and not newly created markets. This is because those mature markets are often the largest markets and include things that everyone needs: consumer goods, healthcare, financial services, and energy.
People often assume "mature" markets mean there is little opportunity for growth. But within these markets, the most successful companies start small and expand rapidly through clear market segmentation – and a customer-centric culture. Only a small segment of a very large market is needed to create a billion-dollar business.
3. Key Customers
Some customers should be more than customers. The best customers act as an additional sales force and important advisors. Growth companies are able to identify and grow their relationships with key customers – those seen as leaders and innovators within their industry.
Key customers represent a subset of your customers that buy a lot of your products or services and serve a unique role in three important ways: First, they are beta customers – testing products and providing valuable feedback. Second, they help develop the company's value proposition by sharing their experiences in terms of benefits other customers relate to. And third, they are an extension of the company's sales force – giving your company instant credibility – they offer powerful endorsements of your product or service.
You are well on your way when customers don't just want to buy from you; they want to work for you.
4. Strategic Alliances
Most high-growth companies establish long-term mutually beneficial partnerships with larger companies. For large companies these alliances can deliver innovation and provide additional capabilities, while smaller companies can increase the credibility of their products and services or gain increased exposure through a valuable market channel.
When you are small and entrepreneurial you should be looking for a monster in the market to be your alliance partner. The most successful companies used alliances to create leverage (PayPal and eBay, Yahoo! and AT&T, Microsoft and IBM, Google and AOL).
5. Complementary Leadership Team
The fundamental that enables the other fundamentals to be simultaneously executed is a strategic leadership pairing. Contrary to the misguided belief that one leader is "the" leader; there is an inside-outside leadership combination, which occurs frequently among high-growth companies.
One leader excels in the outside part of the business – in marketing, sales, and making deals. The other leader's strength is on the inside – focused on day-to-day operations. These complementary, yet different leaders combine to compensate for each other's weaknesses – creating the ultimate in high performance chemistry.
Does your business execute these fundamental success factors?