7 Keys to Overcoming Stagnant Growth
Some businesses have been flat for so long that getting them to go after new business is a serious issue.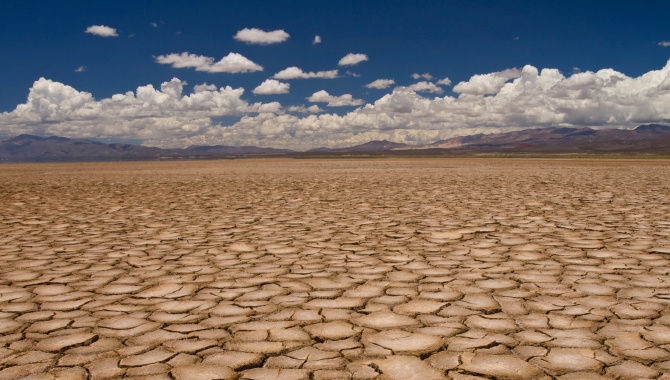 Growth companies often slow down because they are too focused on harvesting their success to launch new growth initiatives. Complacency creeps in. They still seem to be doing well, but as the current business slows – as it always does – they aren't prepared to replace it.
The best they can hope for, unless something changes, is to stay flat.
Leaders of stagnant companies have to be willing to face some harsh realities about what stands in the way of growth and then do something about those obstacles. You've probably talked about the need for growth for some time, but are you and your team doing what it takes to achieve it?
Looking for new growth opportunities after the existing business begins to stall requires alignment of the entire organization.
Growth starts with aligning the leadership team around the company's growth goals and bringing the rest of the organization into alignment with those priorities. Alignment is required between those aspirations and the structure, processes, and systems needed to achieve them. It requires alignment between the organization's growth objectives and where it puts its resources. And growth depends on aligning the senior management team with new ways of thinking, leading, and behaving.
Growth From the Top Down
Look in the mirror: Your senior team must be committed to growth and aligned to support it. When demands of the existing business conflict with those of new businesses, are they prepared to make the difficult choices? If you overinvest in the existing business, while underinvesting in new growth initiatives – you don't have a chance. You have to get out of your own way first.
Make growth everyone's responsibility: Every part of the business plays a role in growth. It's the job of senior management to motivate people to think strategically about growth. The people who have the power to say yes or no to the things growth initiatives need should have a stake in making them successful. By making growth everyone's problem, you get the collective power of the entire organization working toward growth.
Develop a growth system: Business growth is more than a strategy – it's a system. Over time, develop an internal growth system that seamlessly connects strategy, leadership, resources, systems, processes, skills, structure, people development, and culture to drive the behaviors that enable growth. An internal growth system can fuel dramatic growth by empowering employees to act more entrepreneurially. This results in high employee engagement, which in turn leads to smart strategies, quality products, execution excellence, satisfied customers – and growth.
Focus on growth: If you want growth, make it a priority. It's hard to think about growth and battle daily fires at the same time. The fires always get the attention. That means the proper talent and resources need to be 100% dedicated to new growth initiatives.
Protect new ideas: Entrepreneurial efforts must be protected from the demands of the existing business. New businesses need to be managed differently, with a different set of goals and metrics than the existing business. Creating new growth requires completely different mindsets, skills, and strategies than those necessary for managing the current business. Launching new initiatives into uncertain territory is fundamentally different from running a well-established business.
Make learning part of your organization's DNA: Great growth companies are great learning companies. This type of learning happens in the market, not the classroom. You must develop a mindset geared toward learning, rather than avoiding mistakes. When developing new businesses, the fundamental activity is to turn ideas into products, measure how customers respond, and then decide whether to continue or not. This feedback loop should happen as quickly as possible. Not all ideas turn into great products or great businesses. Failures are part of the learning process and experimenting should be rewarded the same as succeeding. Learning is how progress is measured in entrepreneurial companies.
Manage the cycle of growth: Your organization will simultaneously be developing and launching new businesses while managing the existing business. To do so effectively, leaders have to understand: (1) what it takes to experiment with new ideas and what types of people manage that well; (2) how successful new initiatives are integrated into the regular business operations and what types of people manage existing businesses well, and; (3) how to manage a business's end-of life. Successful growth companies are able to continuously repeat this cycle to avoid any lags in growth.
What's standing in the way of your growth?