The CEO Pledge for Business Growth
There is a set of leadership principles that distinguishes the most successful CEOs from all the rest.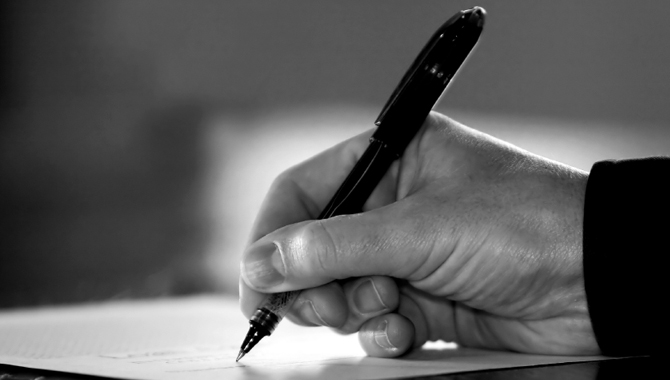 CEOs of growing companies face all the challenges that come with success: they need to scale their organization, to go regional, national, or global, to recruit and develop the right team as they scale, to build a great culture, to work effectively with their board, and to lead by influencing others rather than doing it all themselves. Success requires specific behaviors and changes to take on each new challenge along the way.
There is a set of leadership principles that distinguishs the most successful CEOs from all the rest. If every CEO would adhere to these principles, then consistent growth would be the rule, rather than the exception.
To put your organization on the path to growth and success, take the CEO pledge:
1. I will put the right people in the right jobs.
Having the wrong person in the wrong job is one of the most costly and time-consuming mistakes a business can make. Yet this business blunder is committed over and over again. Just one weak person in a key position can drag down the performance of the entire organization.
Matching the right person to the right job, or the right job to the right person is one of the most important responsibilities of any leader. Getting the right people in the right jobs is more important than your strategy or your processes.
2. I will admit that I don't have all the answers.
Companies tend to fall into two very broad categories: companies where everything revolves around the leader, and companies where the overall vision is much bigger than any one person. Do not allow yourself to fall into the dangerous trap of believing that you alone can answer the most difficult questions and solve the toughest problems.
The success of a business cannot rest solely on individual smarts. You need to hear viewpoints that challenge you. Surround yourself with intelligent people, who have different perspectives and experiences, and each of those people should be in a position to impact decisions.
3. I will be mindful that everything I do sends a message.
There is nothing that says more about a leader than what he does. What you say and how you act reflect what you value. If you tell your people that they are your greatest asset, but don't invest your time in their development, then you value words more than people. Your actions will always expose what you really value. Employees, customers, partners, competitors, and investors watch everything you do.
4. I will make leadership development, at every level of the organization, a top priority.
The most advanced technology, the most thoughtful strategy, and the best tactical execution will be totally overshadowed by poor leadership and management. Growing a business requires developing business and leadership competencies at all levels of the organization. Leadership and management development helps meet one of the biggest challenges of rapidly growing organizations: the ongoing need for managerial talent.
5. I will clearly articulate the direction of the company to all stakeholders.
The bigger a company gets, and the faster it's growing, the harder it is to get everybody on the same page. People need to understand where the company is headed and their role in getting it there. Set the overall vision, direction, and strategy of the company and communicate them with clarity to all stakeholders. This guides everyone inside and outside of your organization by explaining who you are, where you want to go, and how you're going to get there.
6. I will stop Band-Aiding problems.
"Band-Aiding" problems does not fix the underlying cause of the problem; it simply provides temporary relief, and eventually the same problems resurface – again and again. Managing with a quick fix avoids the subjective conversations and difficult decisions that can easily become messy, emotional, and awkward. But it doesn't improve long-term results. Rip the Band-Aids off and deal with the issues. Problems don't go away unless the source of the problem is uncovered and resolved.
7. I will lead with candor.
Lack of candor exacts a heavy price: The things that need to be heard never are. What gets talked about in an organization and how it gets talked about determines what will happen. Or won't happen.
If you want to create a culture of candor, start with your own behavior. Tell everyone the same unvarnished truth. Learn to deliver bad news and don't shy away from conflict. Deal with the problems that must be dealt with. Admit your mistakes and give everyone around you permission to do the same. And share information freely. Never avoid candidness when it is necessary and productive. Once you develop the reputation for straight talk, others will follow.
8. I will embrace the role of Chief of Culture.
If a company's culture wants something to happen, it will. If it doesn't, it won't. Culture shouldn't be left to evolve on its own, and it is not something you can relegate to your HR department. As the leader, culture is your domain. You and the rest of the leadership team must carry the responsibility of shaping the culture.
Everything starts with the organization's culture, and it has to come from the top. Successful high growth companies focus on creating the right kind of environment to enable and encourage the right behaviors. This results in high employee engagement, which in turn leads to smart strategies, quality products, execution excellence, satisfied customers – and growth.
9. I will coach each member of my team.
You have to be willing to make the investment in the development of your people – understand their capabilities, motivations, and shortcomings – and help coach them to become better managers and leaders. You can't just go hire a CFO; you've got to be able to coach that CFO.
Done properly, providing direct feedback – both positive and corrective – is one of the most powerful tools you have in the growth of people. Annual performance evaluations are not a substitute for regular, ongoing feedback throughout the year. Timely and consistent feedback reinforces positive behavior, prevents small issues from becoming big problems, and creates an atmosphere of open communication.
10. I will commit to continuing self-development.
The best leaders are constantly learning to be better leaders. The ability and willingness to learn are the most influential factors in the success of a leader. It's simply not possible to lead a growing organization if you're not continuing to grow and develop as a leader.
Continual improvement is one of the most overlooked aspects of leadership. Great leaders are never content with current methods, static thinking, conventional wisdom, or average performance. In fact, the best leaders have a disdain for anything that preserves the status quo.
Do you follow these timeless leadership principles?