Don't Make These 5 Classic Business Growth Mistakes
There's no vaccine to prevent you from making mistakes as your business grows. But many of the challenges of growing a business can be prevented if you avoid these classic mistakes.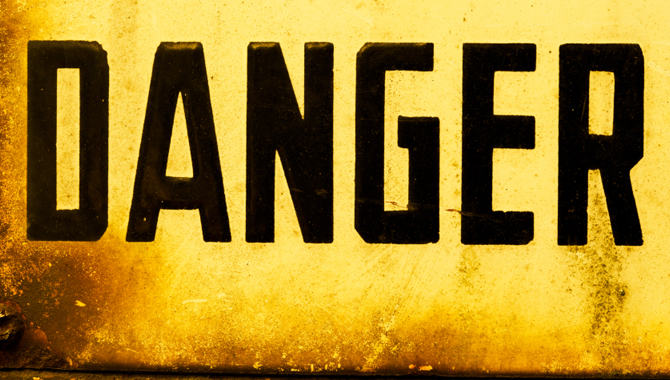 If you are going to lead a growing business, you are going to make mistakes – lots of mistakes. Here are five of the most damaging:
1. Not anticipating and planning for what lies ahead
Can you imagine taking a trip to an unfamiliar place without a roadmap or GPS? Probably not, yet leading a fast-growing company can seem a lot like traveling through uncharted territory. You need to be prepared for what lies ahead, beyond the horizon.
Unfortunately, most leaders of growing companies navigate their company's growth through trial and error, constantly reacting to the challenges of growth instead of anticipating and preparing for them.
Although your business grows in a way that is unique to your situation, growth itself presents challenges that are common to every business. The most important issues that a leader needs to focus on change over time, and they do so in clearly defined stages.
Being aware of these stages helps you assess where you are, what needs to be done now, and prepare for what's coming up. There is simply no reason to be caught flat-footed.
2. Failing to adapt as the business grows
Why do the vast majority of all promising businesses fail to reach their potential? Because the leaders of these organizations lack the knowledge of how to avoid the pitfalls, how to think through the issues, how to operate the business, how to systematically manage growth, and leaders who don't adapt to the changing circumstances of a growing business magnify all of these problems.
It's hard to fathom that the very behavior that leads to success at one stage can cause you to fail at the next. But it can, and it will. That's the great irony of entrepreneurial leadership. No matter how successful your company is today, the same methods and approaches that got you to your current level will not be enough to get you to the next one.
Building a growth-oriented company is tough work. As your business grows, it must change – and you must evolve along with those changes. You must become the leader that your company needs through every stage of its growth.
3. Allowing loyalty to become a liability
One of the toughest issues facing a fast-growth business is that some people, even those who are committed to your business and work hard, won't have the skills and experience to grow with the business. Some people can adjust to the changes brought about by growth. Many cannot.
For some team members, providing every bit of coaching and development imaginable simply isn't going to get them to where they need to be. Regardless of the efforts of everyone involved, these people just aren't going to grow fast enough to keep up. Too many leaders, however, are slow to take action when it comes to under-performing team members, particularly when it comes to long-time, loyal employees.
Do everything possible to help people to grow along with the company. But when it becomes obvious that someone can't keep up, they need to be put in a job where they can contribute or moved out of the company.
4. "Band-Aiding" problems
Rapidly growing businesses are moving so fast that they get caught up "fixing" (but not resolving) the day-to-day symptoms of a recurring problem. Managing with a quick fix avoids the subjective conversations and difficult decisions that can easily become messy, emotional, and awkward. That's why so many leaders acknowledge the pain that confusion, high turnover, poor performance, wasted resources, mistakes, and low morale are causing their organizations; yet continue to make only incremental and fleeting improvements at best.
Quick fixes allow problems to fester to the point that they can bring an organization to its knees. Because the real problem isn't addressed, it gets worse. So even if the problem is eventually treated, the treatment required becomes far more complicated and expensive than if the real problem had been dealt with in the first place.
"Band-Aiding" problems does not fix the underlying cause of the problem; it simply provides temporary relief, and eventually the same problems resurface – again and again. Rip the Band-Aids off and deal with the issues. Problems don't go away unless the source of the problem is uncovered and resolved.
5. Never looking in the mirror
Each stage of growth offers good CEOs the opportunity to look at themselves and their roles with new eyes. When thinking about how to grow your company, consider this key strategic question: "Who do I need to be and what do I have to do to get there?"
Look in the mirror and recognize your strengths and weaknesses. Part of becoming a great leader is engaging in serious and frequent self-assessments to evaluate how you're doing. Identify the gaps between where you are and where you need to be, and then determine what should change to close the gap.
No matter which stage you're in, there will be areas where you are less competent than others, and you'll need to add new behaviors and develop new skills and knowledge to your repertoire. The ability and willingness to learn are the most influential factors in the success of any leader. It's simply not possible to lead a growing organization if you're not continuing to grow and develop as a leader.
Are you making any of these mistakes?