How to Improve Decision Making in a Fast-Growing Company
Rapid growth makes it more and more difficult for most businesses to make and implement effective decisions, until eventually the entire decision-making process slows to a crawl.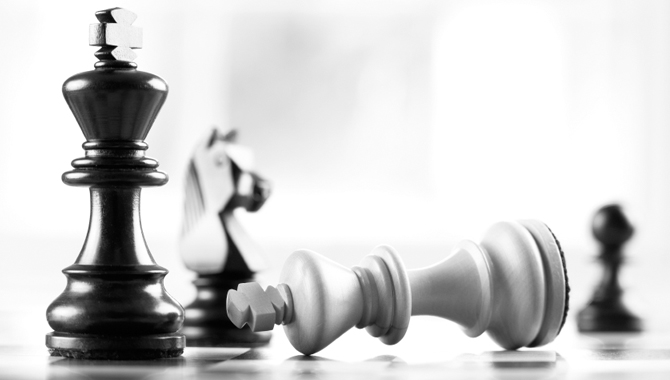 Making and executing decisions is much harder in a complex organization than it is in a simple one. When companies are small, decisions are made quickly, usually informally, by a small number of people, and they are easily understood.
The results are generally apparent and when a decision doesn't produce the anticipated result, changes are made until the desired outcome is produced. As a result, small companies are typically lean and agile, and they give customers what they want.
Compare that with how decisions are made when a company starts to rapidly grow and becomes more complex:
The number and intricacy of decisions that must be made increases exponentially.
The number of people involved in the decision-making process increases.
More people report directly to those with the authority to actually make decisions.
It's not always clear who needs to be involved in making an individual decision.
The people who are responsible for executing decisions are rarely part of the process.
Complex Decision Making Creates Bottlenecks
When a company grows rapidly, it takes dramatically more time to identify the need to make a decision, make the decision, implement it, determine if it worked, and make the necessary adjustments. Eventually it becomes so hard for the organization to make and execute decisions that the entire decision-making process slows to a crawl or even stops altogether.
When sales explode, what worked well when the company was smaller begins to break down. In some instances, sound decisions are made but never implemented. Critical decisions stagnate in endless bottlenecks while employees wait for someone with authority to focus and act. As confusion rises, the entire organization becomes increasingly arthritic and unable to meet the needs of a growing customer base.
When a growing business struggles with decision making, the results are evident. The organization loses its nimbleness and its ability to move quickly.
Create a Decision-Making Structure
To resolve this debilitating problem, you must create an organizational structure for making and implementing decisions, one that accounts for the complexities of a growing business. As a company gets bigger, major decisions affect and are affected by other interrelated parts of the business, and call upon the collective knowledge, experience, and expertise from all areas of the organization.
The first step is recognizing that the freewheeling, spontaneous – largely centralized – decision-making process of a smaller company won't scale to produce effective results in a bigger, more complex organization.
You need to create a systematic process for making decisions with just enough structure to ensure consistency across the organization — and no more. It's critical that you not create a rigid bureaucracy that will diminish the entrepreneurial qualities of innovation, flexibility, risk-taking, and initiative that made the company successful in the first place.
Successful growth companies employ a decentralized decision-making structure that distributes responsibilities and decision-making throughout the organization. This ensures that decisions are made at the most appropriate level – by the people in the best position to make and implement them. The result is a faster, more effective decision-making process.
Decision-Making Keys
Clearly communicate the structure of the organization so that everyone understands who has the responsibility and authority for what and why.
Hold everyone accountable for results through a formal performance-management system.
Ensure managers work laterally with each other, in addition to working vertically with their direct reports and supervisors.
Eliminate or refine any procedure or process that slows decision making.
Promote decision making at all levels of the company with a decentralized management style that pushes responsibilities and decision making down the organization.
Do you know where the decision bottlenecks are in your business?