Be a Leader Wherever You Are
Leadership isn't about a position. Leadership is about influence.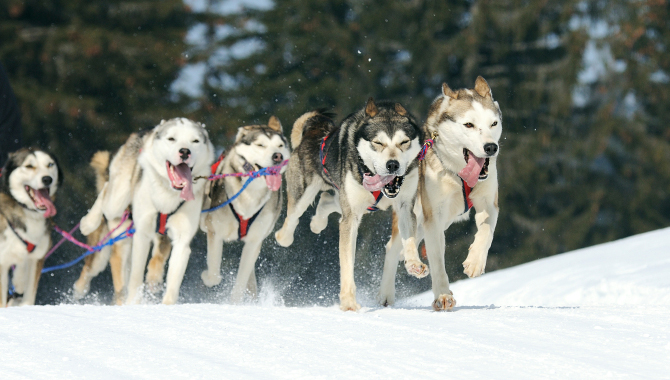 In organizations, large and small, leadership is needed at every level and every area. It's a false assumption to believe that you have to be in the C-Suite in order to be an effective leader. So how do you lead when you're not the top dog? You learn to develop your influence wherever you currently are in an organization.
The biggest misconception about leadership is that leadership comes along with a position. The truth is that leadership isn't about the position you hold or the title you're given; it's about the influence you have.
It's only when a would-be leader understands the dynamics of gaining influence with others that he realizes that position has little to do with real leadership. It is absolutely possible to lead others from wherever you are in an organization. And when you decide to do so, the entire organization is better off. Being a leader is a choice you make, not a position you take.
The Leadership Dilemma
In far too many organizations, the development of leaders takes a backseat to all of the daily distractions involved in running a business. The folks at the top of a growing business often don't take the time they should to mentor, coach, and develop the next generation of leaders. Yet they are surprised when people are promoted into leadership positions and struggle.
If you believe that once you've clawed your way to the top, that you'll have it all figured out, and that you will somehow magically be transformed into a leader – you are in for a rude awakening. Reaching a particular position doesn't make you a leader.
The bottom line: When your chance comes, it's too late to prepare.
If you want to be a great leader, start learning everything you can about leadership NOW – before you are thrust into a leadership position. Learning how to be a leader today is the best preparation for taking on greater and greater leadership responsibility. And your development doesn't end when you reach a certain position. The best leaders I know are lifelong learners. They are continually growing and developing their leadership capabilities.
The Challenge
Unless you are the top dog today, you will certainly face a unique set of leadership challenges. But that's also the case for anyone trying to lead and influence others from somewhere other than the top. How do you learn to lead and build influence? Start by committing to these five things:
Know your business. Developing your skills and expertise is important, but you also need to clearly understand where the business is headed and what part you play in getting it there. Having a big picture perspective is critical to your ability to influence others.
Build relationships. Having technical skill is not enough to be an effective leader. To build influence, you must be adept at building and maintain relationships with people throughout the organization.
Be flexible. Demonstrate the ability to change and learn new things quickly. Actively seek out new responsibilities, new skills, and new challenges. Having a large repertoire of experiences to draw upon will allow you to lead effectively in a variety of situations.
Be a team player. Good leaders are driven, but they never put their personal interests ahead of those of their team or the business. One person does not make a team.
Be coachable. Your ability and willingness to learn are critical factors in your development as a leader. Actively seek out a leader you respect and ask her to coach and mentor you. Use the feedback and advice you receive to speed your development.
Are you a leader where you are today?