Is Your Mindset Preventing Growth?
Mindsets are beliefs. These may be beliefs we're aware of or unaware of, but they have a powerful effect on what we want and whether we succeed in getting it.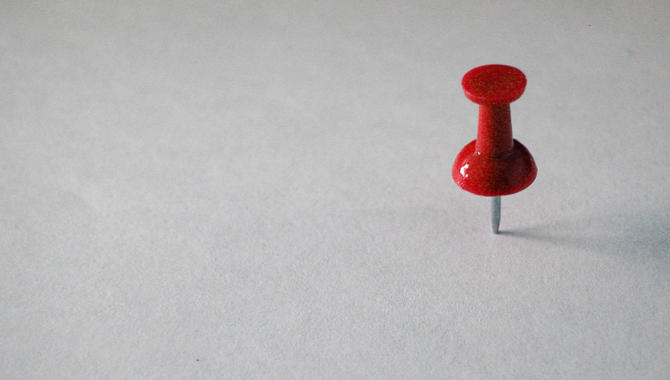 A mindset is our perspective on the world and outlook on life. The choices we make reflect our mindset. Some people believe that our talent and intelligence are qualities we're stuck with, while others believe they can be developed throughout our lives. Some people see new challenges as opportunities to learn, and for others, they are an opportunity to fail.
Two Mindsets
When you enter a mindset, you enter one of two very different worlds.
In a stuck mindset, people believe that the world – including their own abilities, like intelligence, personality, and talent – cannot be changed. Success for people with a stuck mindset is about proving how smart and talented they are – validating themselves.
People with a stuck mindset are driven to avoid uncertainty and favor what's well known and safe. They are overly sensitive to being wrong or making mistakes. For people with a stuck mindset failure means they're not smart or talented enough. A stuck mindset leads people to ignore or hide any weaknesses that might reveal they aren't up for a challenge. In fact, people with a stuck mindset fear challenge and devalue effort.
For people with a stuck mindset, every situation is either good news or bad news: Will I succeed or fail? Will I look smart or dumb? Will I win or lose? Will I be accepted or rejected?
In a growth mindset, people believe that the world – including their own abilities can be developed, shaped, and changed through commitment and hard work. Success for people with a growth mindset is about stretching to learn something new – developing themselves.
A growth mindset creates a love of challenge, a belief in learning, and a resilience to overcome setbacks. People with a growth mindset understand that talent alone is not enough and that no one has ever done great things without effort. Failure to a person with a growth mindset is about not growing and learning. A growth mindset helps people accurately identify their strengths and weaknesses because they need to know what their current abilities are to learn more effectively.
These Two Mindsets in Action
To give you a better sense of how the two mindsets affect how a person sees and execute growth opportunities, imagine two leaders: Joy and Scott, two smart and seasoned managers who pursue business growth in two very different ways.
First there's Joy. She has years of successful experience in different businesses and functional areas. She has just taken a senior position, in a new company, with a strong directive for growth. She is confident in her ability and looking forward to the challenge. She expects to make mistakes, accepts uncertainty, engages in trial-and-error learning, makes small strategic bets, tolerates intelligent failures, and considers affordable losses rather than ROI.
Now meet Scott. Scott has always worked for the same firm, well known for its exacting methods and attention to execution. He has just taken over a large but struggling business unit. He is apprehensive and unsure he is up to the task. He is terrified of failing, demands proof that initiatives will be successful before implementing them, and doesn't tolerate mistakes.
Joy has a growth mindset. She focuses on learning. Joy understands that learning can only happen by stepping away from the familiar and she embraces the uncertainty involved. People with a growth mindset are motivated by advancement, growth, and accomplishment. Joy is comfortable making mistakes because her inclination is to act and isn't discouraged by obstacles.
On the other hand, Scott wants everything to be perfect so that he doesn't look bad. He has a stuck mindset. Scott has spent his entire life trying to avoid mistakes. Because uncertainty usually leads to mistakes and surprises, he avoids it – which means he avoids new experiences. People with stuck mindsets are motivated by avoiding negative outcomes and concerned with protection and safety. Scott's fears paralyze his actions.
The differences in their mindsets lead to very different outcomes. Joy succeeds when focused on growth and innovation. Scott's mindset increases the likelihood of failure when growth is the focus.
Organizations Have Mindsets Too
Organizations, as well as individuals take on the characteristics of either a growth mindset or a stuck mindset. Uncertainty surrounds a growing business. Leaders in that kind of environment need to encourage a learning mindset. Yet far too many corporate cultures do the opposite – they demand perfection and punish mistakes. The expectation that people get everything right is deadly for innovation, experimentation, and discovery – all of which are vital to growth. The odds are good that Scott works in a company with a stuck mindset.
Joy on the other hand, is much less sensitive to her organization's culture, figuring out ways to work around obstacles put in her path. And if the internal battles and obstacles become too great, she will move to a new organization. She knows that there are always opportunities for someone with a growth mindset.
And so, the company with the stuck mindset has two critical problems when it attempts to grow: It has discouraged its Scotts and it has lost its Joys.
Change a Stuck Mindset
The first step in overcoming a stuck mindset is recognizing how deeply ingrained this way of thinking and behaving is and how it's impeded your success. The second step is recognizing you have a choice. How you interpret opportunities, challenges, and setbacks is your choice.
Mindsets are simply beliefs. Even though they may be deeply ingrained beliefs, they can be changed.
Do you have a stuck mindset or a growth mindset?