One Essential Leadership Quality
There are many reasons why leaders fail, but near the top of the list is the inability or unwillingness to learn new things.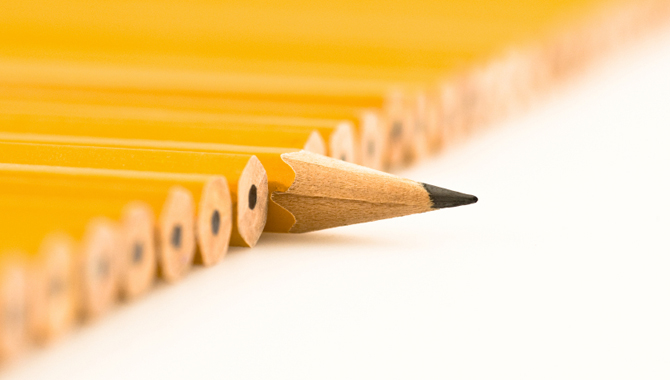 Great leaders have a mindset of continual improvement, which is fundamental to business growth. Why? Because constant improvement requires consistently challenging the way you do things – no matter how successful you are. This "get better" mentality is the driving force behind great leaders.
Yet the need for continual improvement is one of the most overlooked aspects of leadership. Great leaders are never content with current methods, static thinking, conventional wisdom, or average performance. In fact, the best leaders have a disdain for anything that preserves the status quo.
They are always looking for ways to improve their skills and abilities.
They challenge their current methods of achieving success.
They seek knowledge to improve business processes, methods, and systems.
They learn from their own mistakes and failures, as well as, those of others.
They are in search of new ways to strengthen and improve their organizations.
They find new and better ways to meet customer needs.
They encourage others to learn and continually improve.
They are committed to creating something bigger than themselves.
The drive to constantly be better leads to achievement. What you decide to improve upon will determine the direction you follow, the values you have, and what you are ultimately able to achieve. Having a mindset of continual improvement is so important to leadership that missing this single attribute can condemn you to mediocrity or even irrelevance. The motivation behind and approach to any improvement is what separates the best leaders from all the rest. If you want to become a great leader, become a great learner.
When leaders fail to improve, they open the door to others who will. The failure of leaders to improve their skills leaves them unprepared for the future. Their failure to improve innovation sentences them to obsolescence. Their failure to improve talent guarantees them declining performance. Their failure to improve relationships condemns them to isolation. Their failure to improve focus subjects them to distraction. Their failure to improve invites complacency. The bottom line is simple – if you do not continue to improve, you will not continue to achieve.
Smart leaders understand that improvement must be planned, focused, and consistent. You must improve the right things, for the right reasons, and at the right times. Knowing what not to improve is just as important as knowing what to improve.
And there is nothing that says more about a leader than what they seek to improve. Who or what you seek to improve is what you value. If you tell your people that they are your greatest asset, but don't invest your time in their development, then you value words more than people. Your actions will always expose what you really value.
The best leaders are constantly learning to be better leaders. They recognize that failing to improve guarantees they will be replaced by someone who doesn't. The ability and willingness to learn are the most influential factors in the success of a leader. It's simply not possible to lead a growing organization if you're not continuing to grow and develop as a leader.
The essential lesson here is that leaders fail when they become complacent and imagine that they will always be successful. You have to be self critical to succeed. You have to have a despise complacency.
It's not hard to see how complacency creeps in, especially when things are going well. You have to have a healthy paranoia about your success that motivates you to continually improve. Understand that no matter how successful you are today, the same methods and strategies that got you to your current level will not be enough to get you to the next one.
Great leaders are constantly assessing their strengths and weaknesses. Part of becoming a great leader is engaging in serious and frequent self-assessments to evaluate how you're doing.
Achievers – whether in business, education, sports, or the arts – are committed to continual improvement. If you want to be a more successful leader, you need to learn to ask yourself, "Who do I need to be and what do I have to do to get there? How can I make my organization better? How can I better serve the market?"
Do you value learning and are you continuing to sharpen your current skills while acquiring new ones?
Are you relying on the same practices that produced yesterday's success to deliver tomorrow's?