How to Stop Communication Breakdowns in Growing Companies
One of the most common, and most critical, growing pains a company will encounter when experiencing fast growth is poor internal communication.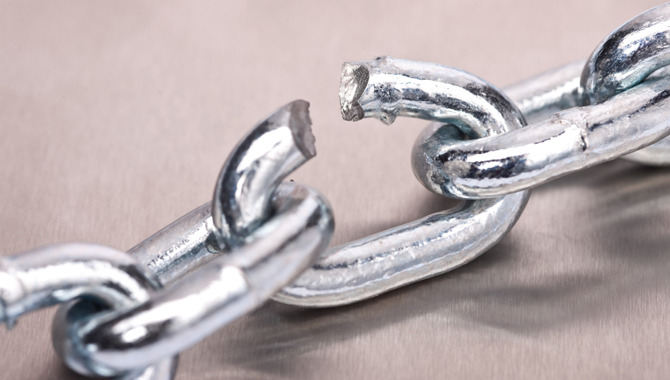 As a company gets bigger, communication both within and between departments suffers. Ultimately, no one knows what's going on in other parts of the company. And what was once a well-oiled, integrated machine becomes a company in chaos.
Here's a tiny sample of the breakdowns that might occur:
Sales and marketing do not agree on opportunities and priorities.
Marketing has competitive intelligence, but that information is rarely provided to sales.
Operations and manufacturing are unaware of the promises that salespeople are making.
HR isn't keeping pace with staffing needs because they are unaware of new growth initiatives.
Engineering fails to coordinate design changes with manufacturing.
Cross-Functionality Disintegrates
A business naturally works cross-functionally in the beginning. In the early days communication is informal and usually effective. It's natural to walk down the hall to see whoever needs to be seen in order to get something done or to get the information you need.
It's only when the business really begins to grow that the force of complexity begins to produce silos and destroy cross-functionality. Managers and their teams break into "silos" cut off from each other, and begin working independently of the rest of the organization.
Silos naturally form around key departments. Each department is directed by it's own leader, driven by it's own language, processes, and often its own agenda.
Managers become more and more focused on running their area of the business at the expense of the close-knit collaboration that existed when the business was smaller. In order to keep their heads above water in the flood of growth, they do whatever they can to stay afloat. This intense concentration on individual parts of the business slows the once natural flow of information across organizational boundaries, to a trickle.
The result – the left hand doesn't know what the right is doing. Poor communication and coordination leads to confusion, mistakes, inefficiencies, conflict, and a lack of focus.
When departments and teams operate independently, products don't meet customer needs, marketing campaigns are ineffective, sales tumble, internal competition intensifies, process strangles the business, inefficiencies skyrocket, and things routinely fall through the cracks.
The Top of the Company Isn't Immune
As the organization grows, the senior management team has less and less direct contact with day-to-day operations. With many departments doing their own thing, the result is poor (if any) information filtering to senior management. Making sound decisions becomes virtually impossible at a time when making sound decisions is critical to the future of the company. Meetings (strategic and tactical) become awkward, time consuming and, at times, ineffective.
And there is less communication coming from the top, or at least that's the perception. When someone complains about poor communications, it's really a sign that something else is wrong. Too often companies respond to the complaint with emails, newsletters, announcements, presentations, and videos without ever touching the real cause of the problem.
The Causes of Communication Problems
Lack of a formal system to communicate and spread information. There is no regular cross-departmental communication where tactical and strategic issues are discussed and resolved.
Poorly defined roles and responsibilities. The interrelationships between people and between departments, as well as individual responsibilities, may be unclear.
Poor alignment throughout the organization. People are unaware of the relationship between their job and other jobs. Fewer people understand what connects with what, when, where, how, and how much.
The net effect is that instead of pulling together in one direction, individual employees, and departments end up pulling in different directions. This makes the organization dysfunctional at best, and paralyzed at worst.
3 Keys to Communicating in a Fast-Growth Company
Remove Barriers. Take down the silos so people can communicate more freely. You want people to be able to see beyond their daily work or their department focus and look across the whole company. Every manager in the company needs to wear two hats. Everybody's got a specific job to do, but they all need to wear a company hat too. It's really easy, given the stresses in a growing company, to put blinders on and be very task or project oriented. But it's essential to be able to take a step back and understand how the work in one specific area applies to the whole company. People need to consider themselves connected and part of the same whole.
Emphasize Teamwork and Collaboration. Communication breaks down when teamwork and collaboration fail. Teams must work together and work cross-functionally, sharing information and knowledge, building an informal network that supplements the more formalized organization structure. Teamwork and collaboration, along with regular communication, are critical so the left hand knows what the right hand is doing. It's management's responsibility to ensure that information flows where it needs to, unobstructed, so that the teams and groups in the organization are integrated and moving in the same direction.
Establish a Rhythm of Communication. The faster you want to grow, the better you have to communicate. You've got to use a formal system through which information can be channeled. This communication system plays a vital role in helping your organization align its growing workforce around the most important strategic priorities. At the core of high-performing leadership teams is a set of well-run daily, weekly, monthly, quarterly, and annual meetings that keep everyone informed, aligned, and accountable.
Note: I understand the resistance to meetings and I will give you the antidote to the mind-numbing, unproductive interruptions we've all had to suffer through in an upcoming post.
These are three of the most important practices that any growing company can put in place because they focus people on what's important. You simply can't over-communicate in a growing company.
Do your people know what's going on in other parts of the company?