Stop the Overwhelm in Growing Companies
In a rapidly growing company, individuals and departments feel overwhelmed and stressed because they are working harder and harder, but are unable to keep up with excessive workloads.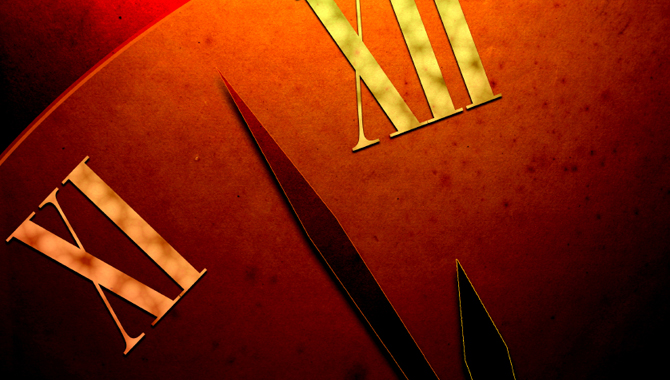 Almost every growing organization complains about not having enough time to get everything done. People feel that they could work 24 hours a day 7 days a week and still fall behind. Everyone feels like they are spinning their wheels, people are stressed, and managers are desperately trying to juggle too many things at once.
A great indicator of a general lack of discipline, clarity, and focus is when people are constantly buried under an avalanche of work. In growth companies, there are often so many priorities that people don't know what to focus on. More isn't always better.
People Can't Be Engaged if They're Overwhelmed
When there's so much to do, the norm is to add one more task or project to the list. What results is complexity, confusion, and conflict, which in turn cause most people to spend the majority of the day figuring out how to survive instead of how to meaningfully contribute.
It's just not possible to feel engaged when people at all levels of the business are in a constant state of overwhelm. One thing get's knocked down and another pops up. People are left to be completely reactive and their sense of control is lost. They are at the mercy of the next issue or priority that lands on their desk.
Key Employees Burn Out
In a growing company, the best people, regardless of their area of expertise, are put under increasing pressure because they are the ones who can get things done. Over time, these key people start to wear too many hats and are given too much work to do.
These increased workloads are unsustainable. The 80-hour weeks and the endless stream of crises take their toll. People may begin to feel needlessly pressured, morale suffers, and productivity begins to slide. Along with the mental burdens, people's physical health may also begin to suffer from increased stress.
Eventually, people become exhausted, begin to leave or keep trying, but with increasingly poor results. In the mad dash to get everything done, errors start to occur, and quality starts to slip. The frenzy of rapid growth ultimately leads to burn out – often of the very best people.
If everyone doesn't burn out, the biggest cost of overwhelm is to productivity. Poor productivity is the result of dividing people's attention, so that they're partially engaged in numerous activities, but almost never fully engaged in any of them.
3 Keys to Stop Overwhelm
1) Identify what to stop doing. Overwhelm removes the focus from your most important activities. The first key to preventing it is identifying what you should stop doing. This requires discipline. It's just as important to determine what you should not be doing as it is to know what you should be doing. There is great simplifying power in being able to say, "This is more important than that." Discipline prevents you from being distracted by stuff that's not going to determine whether or not you're successful.
Stop can be a much more important word than start. Most growing companies don't stop doing anything and they don't remove anything. Too often leaders just add to the things that they expect to get done, and then they are surprised that people feel overwhelmed and disengaged.
2) Prioritize and plan to ensure productivity. The second key is identifying the things that really matter, such as transformational opportunities or business roadblocks. Unfortunately, strategic opportunities and distracting temptation can look a lot alike. Determining and having the discipline to maintain a narrow strategic focus is critical to success. The common tendency of growing companies to want to do it all and do it all now is counterproductive. Companies need a select number of clear priorities, so that everyone in the organization, from top to bottom, can remain focused and productive.
Growing companies need to recognize that planning is also necessary to ensure that there will be enough people, with the right skills, hired at the right time to handle the growing workload. Part of that planning process should be a clear organizational structure. When a company is small, people are encouraged to wear multiple hats and do whatever it takes to get things done. But as a company gets bigger, that approach doesn't scale. To be productive, people need the focus provided by clearly defined roles and responsibilities.
3) Focus, focus, focus. Focus is the third fundamental behavior that's an essential antidote to overwhelm. Focus is maximizing the organization's time on the most important things and minimizing everything else. Focus is the ability to stay on track, avoiding the distractions that shift people's attention to lower priority activities. When individuals, teams, and departments switch back and forth between tasks, projects, or strategic priorities, they waste time and add unnecessary stress into the equation. The stress and overwhelm produced by a lack of focus slows progress and drains people of the energy they need to seize opportunities and solve problems. Focus is the disciplined pursuit of less.
Focused organizations are able to do more work in a given period of time by prioritizing the work that's needed to reach the company's top goals, stopping everything else, and reducing the number of priorities. A lack of time is usually not the issue, a lack of focus is.
These three keys aren't new. It's Performance 101: have a disciplined approach, be clear about your priorities, and focus your efforts on important activities. And yet it's extremely rare to see growing businesses with high levels of discipline, clarity, and focus.
What do you need to stop doing? And what do you need to start focusing on?