The Toughest Part of Being a Growth Company CEO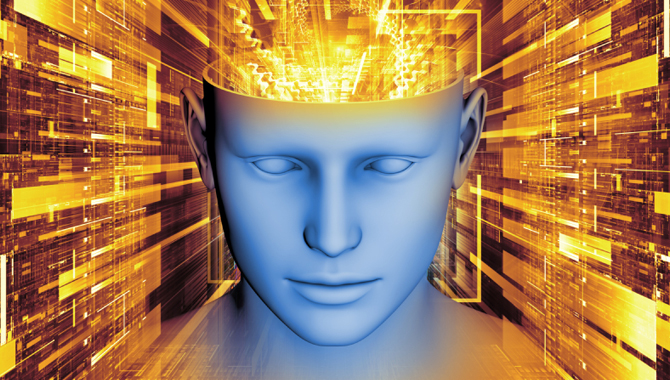 By far the toughest skill for a CEO to learn is the ability to manage his own psychology. The technical aspects of running a business – creating systems and processes, designing structure, developing people, and so on – are relatively straightforward skills to understand and master. But growth is also psychological – you must mentally and emotionally prepare yourself to change as the business changes.
Psychology Matters
Psychology isn't something a lot of CEOs openly discuss. But the psychology of the leader is everything in a business, and it's time to start talking about it. In fact, I believe that 80% of the success or failure of a business is tied to the growth of the CEO. Ultimately, the psychology or mindset of an organization's leader determines whether a company reaches its full potential or not.
Business growth is simply not possible without change. And change is mentally challenging. One of the primary reasons that companies have so much trouble as they attempt to scale is the continuous change that the company must undergo as it grows and develops.
The key difference between successful and unsuccessful companies is the ability of the leader, company, and management team to adapt to the inevitable changes that come along with growth.
As your business grows, you must be able to identify how your organization is changing, and what it will take for you to be effective in each new situation.
How well you adapt to the changing needs of your company as it grows will determine your long-term success. If you do so successfully, the company will continue to thrive. However, if you do not adapt successfully, the company will experience significant challenges – regardless of how strong it appears at this moment.
The CEOs of companies that aren't reaching their potential don't intend to be poor leaders, have dysfunctional teams, or create ineffective organizations. No company sails smoothly to success without some difficulties. Building, growing, and running a business is a bumpy ride. But the truth is, most of the things that go wrong can and should be avoided.
The Struggle
CEOs struggle when they lack the knowledge of how to avoid the pitfalls, how to think through the issues, how to operate the business, and how to systematically manage growth. Leaders who don't adapt to the changing circumstances of a growing business magnify all of these problems.
Even if you know what you're doing, things are still going to go wrong. Business growth is a complex and difficult process that is a tremendous management challenge. As a company grows and gets bigger, success can quickly turn into a painful and overwhelming experience. The complexity of running a bigger and bigger business will test your emotional limits.
There are more people, customers, products, management layers, locations, competition, and risks to manage – there's more EVERYTHING – all of which creates complexity.
Eventually things start to break down. There are fires you're constantly trying to put out. Resources are stretched too thin. Some people lack the skills to keep pace with growing responsibilities. Poor communication and coordination leads to mistakes, inefficiencies, and a lack of focus. Quality slips and customers start to complain. Competitive pressure intensifies. Costs rise. And the number and difficulty of business decisions dramatically increase.
Growth puts a strain on everyone in an organization – particularly the CEO.
You may find that you struggle with a series of issues and decisions that you've never faced before. Over time, these distinct problems give rise to a broader sense that you are losing control. The behaviors that led to your previous success become less and less effective. You don't see problems until they are burning out of control.
At times, you may experience feelings of loneliness and isolation. These feelings can set the stage for a sense of uncertainty, overwhelm, pain, and awkwardness.
There's a reason people jump from the top floors of buildings, not the bottom.
Get a Grip
Business growth is a complex process involving personal, strategic, operational, and organizational challenges. The bigger a business gets, the more complex and difficult it becomes to manage.
You are going to be faced with situations you've never seen before. You will have to make gut-wrenching decisions – and live with the consequences.
There is no reason to feel the need to navigate your company's growth through trial and error. Regardless of how it may seem, you aren't in uncharted waters. Seek advice from those who have successfully guided companies through the challenges you face.
It may seem like you're all alone – but you're not. Although your company will grow in a way that is unique to your situation, growth itself presents a universal set of challenges that you can predict and prepare for.
Leading a growth-oriented company is tough work. You're going to have to learn to lead the business you're running today and the business it needs to become tomorrow. As a business grows, it must change beyond simply getting bigger – and the CEO must evolve with those changes.
Your mindset must change as your business changes. A growth company leader's greatest challenge is to become the leader that her company needs through every stage of growth.
Are you managing your mindset?