What's the Role of Luck in Business Growth?
Luck, both good and bad, happens to every business. Great leaders recognize luck and make much more out of it than all the rest.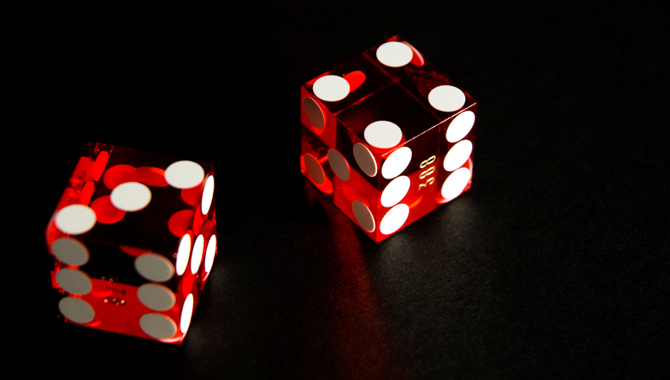 Most people view luck in one of two ways, both at the extreme ends of the spectrum.
First, some see luck as the explanation for extraordinary success. These people see big winners as those that beat the odds; they see winning as random chance.
The second view is that luck plays no role in success at all. Folks in this camp see skill, preparation, determination, and hard work as the reasons for success. People with this view totally dismiss the role luck played in their success and take every bit of the credit themselves.
In reality, there's never been a lasting success in business where either of these two extremes are true. It's never all luck and it's never luck played no role at all.
Defining Luck
In order to analyze luck's role in business success, you have to be able to identify when luck occurs. I define luck using three criteria: First, it's an event that is outside of your control. Second, the event could have a meaningful impact on the business (positive or negative). Third, the event is unpredictable.
The ultimate cause of luck isn't important. If all three of these criteria are present, it's luck, regardless of the cause.
Are High-Growth Businesses Luckier?
The key question isn't "How lucky is the business?" rather it's "What does the business do with the luck it gets?" Luck does not cause business success, people do. It is not circumstance that determines how well a business does. PEOPLE determine how well a business does. People lead. People create strategies. People build teams. People make decisions. People build companies. People build cultures. People achieve goals. People solve problems. People develop innovations.
What happens to a company isn't the determining factor in whether it will thrive or not. Great companies and average ones encounter the same amount of good luck and bad luck. It's how well they are able to take advantage of it that matters. It's the response to both good and bad luck that separates the average business from the great business.
Great leaders recognize a luck event and leverage it. These leaders ask, "What's happening?" and "How do we capitalize on it?" The best leaders are not more visionary than everyone else; they simply know how to adapt to whatever comes their way. Good or bad.
The difference between Richard Branson and other people isn't luck. Thousands of people could have done what Branson has done. But they didn't. Branson has done more with his luck. He has taken advantage of the circumstances and opportunities he was presented. And that is the key difference.
The also-rans in business squander good luck. When it comes time to take advantage of good fortune, they stumble. They don't fail because of a lack of luck; they fail because they can't leverage the luck they find.
Keys to Leveraging Luck
Recognize when luck occurs.
Know when luck should alter your course, and when it should not.
When bad luck comes – and it always does – be prepared to survive it.
Get the most out luck – both good and bad – when it arrives.
Successful leaders recognize that luck is everywhere. They understand that they cannot cause, predict, or control luck. But they lead their businesses in a way that makes the most out of the luck they get.
What are you doing with the luck you get? Are you squandering good luck? Are you taking bad luck and turning it into something good?