7 Year-End Questions Leaders Should Ask Themselves
Too often leaders become so involved in the day-to-day business that they fail to step back and think about what they are doing.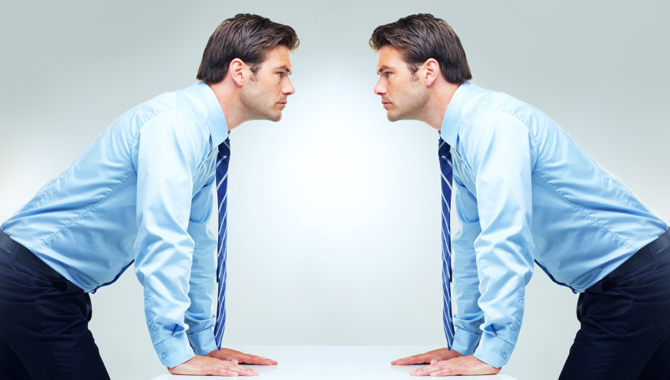 As a leader, it doesn't matter how talented and successful you are, you are going to make mistakes. As your business grows it will subtly change, you won't notice, and behaviors that once worked will no longer be effective. Over the last 20 years, I have had the opportunity to run various businesses and to work with or coach numerous business leaders in a broad range of industries. Through this experience, I have seen that even great leaders struggle through periods where they veer off course.
It can be hard to recognize because you're so close to the situation; changes in the organization, competitive landscape, or even personal issues can quietly lead you astray. I have found that really good leaders are able to know when they are getting off track and make quick adjustments to their approach. They do this by frequently asking themselves questions about their performance and what they need to change.
The following are seven questions that leaders should periodically ask themselves. The end of the year is the perfect time for a self-assessment. By taking the time to reflect and ask these questions, your performance will improve and you can prevent some major problems in your business.
1. Do my people know where the business is headed?
In the crush of daily business life, leaders often fail to effectively communicate their vision to the organization. In particular, they don't communicate it in a way that helps their people know where to focus their own efforts. Focusing people on the top priorities is the best way to immediately and tangibly impact your organization. How often are you really communicating your vision for your business? Have you identified and communicated the top three or so priorities necessary to accomplish your vision?
2. Where am I spending my time?
Leaders need to be aware of where they are spending their time. Where you spend your time should be a reflection of your priorities. The same holds true of the people that work for you. Are you spending the majority of your time on the organization's top three priorities? Are your people spending their time on the organization's top priorities?
3. How do I act in stressful situations?
Stress is a part of growing a business. Fires spring up on a regular basis. Competitors attempt daring new strategies. Key employees leave. And no matter how talented your team is mistakes are going to be made. Regardless of the source of the stress, it's important to be aware of how you act under pressure, and the messages your behavior is sending to your team. The actions a leader takes when he is under severe pressure have a major impact on the behavior of employees and the overall culture of the organization. What are the situations that cause you the most stress? How does your team perceive your actions?
4. Am I delegating appropriately?
As a business grows so do the responsibilities of its leader. There's zero chance that you can do it all. Having everything go through you limits growth. If you are the one who has to make every decision, you can't possibly be spending enough time on your top priorities. And if you aren't delegating, you aren't developing the key people needed to grow the business. This is why so many executives of growing companies are overwhelmed and burned out. Are you a bottleneck in the decision-making process? Are you actively developing the talent in the organization?
5. Am I giving people timely and straightforward feedback?
Far too often, leaders wait until the annual review to give people honest feedback – if they give feedback at all. Only giving feedback once a year hinders the development of your people and can lead to surprises at review time. You also want to encourage members of your team to give you frank feedback. Do you give straightforward feedback on a regular basis? Are there people on your team that regularly give you direct feedback and aren't afraid to tell you what you need to know?
6. Is the business evolving and adapting as it grows?
When companies grow, they must change beyond simply getting bigger. The complexities of running a bigger and bigger business make the existing ways of managing and operating less and less effective, and many times, even become an obstacle to further growth. In other words, as companies grow, they come to certain points where the things that used to work, the things that created success, don't work anymore. Have you evolved into the leader your company needs at its current stage of growth? Is your business still structured in a way that is aligned with your top priorities?
7. Am I a candid leader?
To be candid means to be authentic, present, and real in your leadership style. When leaders adopt styles that don't fit their personalities or skills the results are costly – in terms of morale, engagement, and performance. Candor is critical to individual and organizational success. The goal of candid leadership is to allow both you and those around you to excel by being real. And it is the concept of candor that is critical here. Candor is not something that can be turned on and off; rather, it is a personal value that is expressed in who you are and how you work with other people. Do you avoid difficult conversations because they are often messy? Do you avoid conflict because you don't want to "rock the boat?" Do you encourage those around you to offer their unvarnished opinions or question long-held assumptions?
This isn't intended to be a definitive list of questions. You may need to modify it. The important point of this post is understanding that part of becoming a great leader is engaging in serious and frequent self-assessments to evaluate how you're doing. Identify the gap between where you are and where you need to be, and then determine what should change to close the gap.
Are you frequently taking a step back and asking yourself important questions?