Business Growth is a Balancing Act
The need to balance two opposing forces – control and flexibility – increases as a company grows and becomes more successful.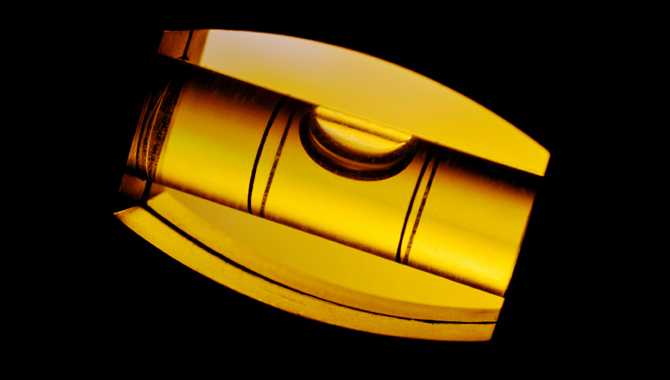 As companies grow and get bigger, most leaders struggle with the need to add structure and process to the business. They become very concerned about "over managing" the organization and creating a bureaucracy. Because most of us know the horrors of working in a rigid and arthritic organization, there is a natural fear of systems, structure, and process.
But for successful growth to occur, a proper balance between "flexibility" and "control" is needed in a business. And the correct balance between these two opposing forces changes based on the stage of growth and development the organization is in.
Flexibility and Control
"Flexibility" is a mindset that essentially advances the organization from one stage of growth to another; it constantly seeks to expand both the influence and the success of the organization. It represents a state of confidence.
Flexibility is the entrepreneurial drive in the organization (initiative, innovation, risk taking, etc.). However, too much flexibility results in total chaos.
"Control" is a mindset that essentially guards and protects the success of the business. It will protect the operations, it will protect the finances, it will protect market share, it will protect the culture, it will protect whatever the company has gained. It represents a state of caution.
Control enables effective execution and prevents chaos. But too much control results in a rigid bureaucracy, and a fierce protection of the status quo.
An organization must never become bureaucratic. It must always continue to grow and innovate. But it must inevitably change and develop more formal systems, structure, and process if it wants to increase the likelihood of continuing to be successful.
Natural Tensions
There is a natural tension that exists between the need to grow rapidly versus the need to build structure, plans, processes, and systems. When a company is young, it needs a lot of flexibility and little control in order to grow. As organizations grow, complexity increases and the need for additional control increases. For the company to scale, a more formal approach to managing the organization is necessary. The proper kinds of systems, introduced in the right amount, at the right time, actually help the organization grow faster. Companies that resist the need to make these changes will remain relatively small, stumble, or even fall.
Successful growth companies learn to manage the dynamic tension that exists between yesterday and tomorrow, between small and big, and between loose and tight systems. They introduce new processes, new language, and modified structures as supplements to, rather than replacements for, existing approaches.
Growth is a Balancing Act
A well-designed growth system is critical to enabling growth in two important ways. First, a well-designed growth system can fuel dramatic growth by encouraging the behaviors that drive GROWTH. Second, it makes possible effective EXECUTION by maintaining areas where standardization, predictability, and control dominate.
The goal is not to create a "growth only" company; it is to create a balanced one that has the capabilities necessary to excel at both innovation and execution. Any imbalances need to be addressed while accepting that the tension between managing an organization for growth and innovation and managing it for efficiency and control never entirely disappears. Sustainable growth companies don't try to eliminate this natural tension – they manage it every single day.
You must learn how to grow without crushing agility and creativity. Companies that consistently grow have figured out how and where to enable and promote entrepreneurial behaviors while, at the same time, maintaining areas where standardization, predictability, and control dominate. These companies remain entrepreneurial, without entrepreneurship being their only strength. And they are well managed without being choked on systems and process. In other words, they are able to maintain the heart of a small entrepreneurial company within the body of a large growing company.
Do you have a healthy balance between control and flexibility in your business?