Entrepreneurs Are Needed Everywhere
Entrepreneurship is necessary in all types and sizes of businesses – not just start-ups.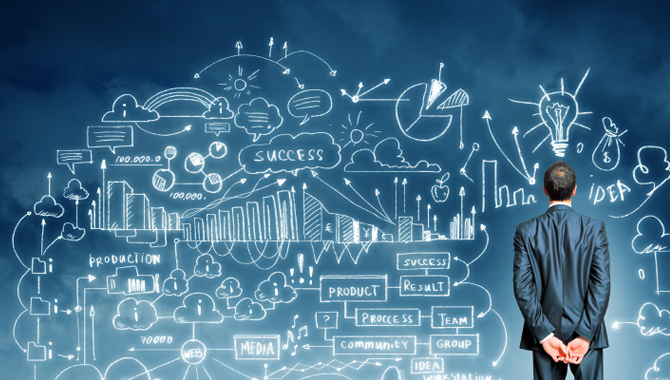 Entrepreneurship is not the exclusive domain of venture-backed start-ups. And you don't need to own a business to be an entrepreneur. What makes you an entrepreneur is the context in which you operate. Entrepreneurship is needed to create something new in an environment of uncertainty. It doesn't matter what industry you're in, or the size of the company. This view of entrepreneurship applies to anyone creating innovation anywhere.
However, the prevailing wisdom about entrepreneurship practically ignores the existence of entrepreneurs within medium and large organizations. In fact, being a leader responsible for growth in an established organization is one of the most difficult jobs in business.
Most leaders in larger companies have some ideas for delivering growth. They sense that one or two of them might actually become something big. But they don't have the data to prove their instincts are correct, and the folks who control the budget demand proof before they will provide support.
Anyone who has been in that position knows what it feels like to be surrounded by skeptics. You're forced to spend your time developing PowerPoint presentations to convince them to go along with you. Meanwhile, the window of opportunity closes.
The truth is it's hard to change an organization. But, every day, there are growth leaders – ordinary people – doing extraordinary things. And doing them in organizations that sometimes help, but most often only get in the way.
Cracking the Growth Code
Starting new things in established companies is difficult because of two behaviors that seem natural and logical. The first is the reliance on data and analysis for predictability. The second is the disregard for anything small. Combined, these impulses are significant barriers to growth.
But successful growth leaders ignore the typical corporate obsession with analysis, perfection, and size. They understand that it's futile to demand proof that growth initiatives will be successful. They recognize there are no guarantees and that failure is part of learning. They use data as part of the learning process. Growth leaders pursue real data gained in the market. They know the feedback loop from the market is vital to their success.
Growth leaders also believe in the power of starting small, as long as the business is scalable. They never place big bets upfront, even if they have the resources to do so. They know that placing big bets on unproven ideas – even those expected to produce big results – is a risky practice.
Growth leaders believe that some of the initiatives they are developing will be big, but they know they have to turn those beliefs into facts. They understand that the only way to do that is to put the idea into the market and see if it shows potential through a disciplined learning process that determines whether the initiative is worth scaling into a business.
Navigating Two Worlds
These leaders are experts at navigating between two completely different worlds – the corporate world and the entrepreneurial world. As is the case with any entrepreneur, their success is dependent on their ability to innovate and find new sources of growth. But they must do so while operating within the constraints of their organizations.
Even though the organization wants innovation and growth, many of its behaviors inhibit it. Most established organizations are built for predictability and stability by carefully managing the existing business. They are full of systems, processes, and behaviors that are oriented toward control.
On the surface there seems to be a fundamental tension between creating new businesses and controlling existing ones, a tension that forces leaders in search of growth into a no man's land.
But growth leaders don't view it that way. In fact, they typically see themselves as having the best of both worlds.
Growth leaders don't follow the path of the traditional entrepreneur, nor do they take the path of the traditional corporation. They use an alternative route to produce growth. This route is built on five keys:
1. Growth Begins With You
Growth begins with you. Not the company. Not the market. Not even customers. You.
Growth leaders have a healthy dislike of the status quo and are impatient with endless analysis. They take action, accept manageable risk, and see failure as a normal consequence of the learning process. They combine this attitude with experience to enhance their ability to see and successfully take advantage of opportunity.
2. Think Like an Entrepreneur
Many managers are taught to seek certainty and accuracy and rely on data to predict and plan. That approach works when you're running an existing business where you already know a lot. But it's crippling for growth, where what you don't know is far more important than what you do. Growth is all about uncertainty and how to work with it.
Faced with uncertainty, growth leaders think like entrepreneurs. They avoid relying on assumptions, instead, they move quickly to turn those assumptions into facts.
3. Look for Opportunities Within
A big disruptive idea isn't necessary for growth. Successful growth leaders rely much more on a thorough understanding of customer needs than on market changing ideas. The majority of a growth leader's innovations are built around enhancements to existing value propositions.
4. Place Small Bets
Growth leaders launch small growth initiatives and focus on learning what works. They place some small bets fast, test them in the real world, and learn from customer feedback. This approach reduces risk, accelerates learning, and quickly produces data and insights directly from market experience. When they're confident that they've got a scalable business, they ramp it up.
5. High-Performance Teams
Growth leaders don't try to go it alone. One of the key factors in their success is their ability to put together and motivate high-performing teams. They are able to set high expectations and get people's best efforts. They take risks with new business ideas, but not with people.
Combined, these keys produce speed. Growth leaders not only create growth, but also accelerate the entire growth process.
Thoughts?