How to Deal With the Complexity of Business Growth
The underlying issue faced by rapidly growing companies is dealing with complexity. Complexity dramatically compounds the number of challenges leaders will face.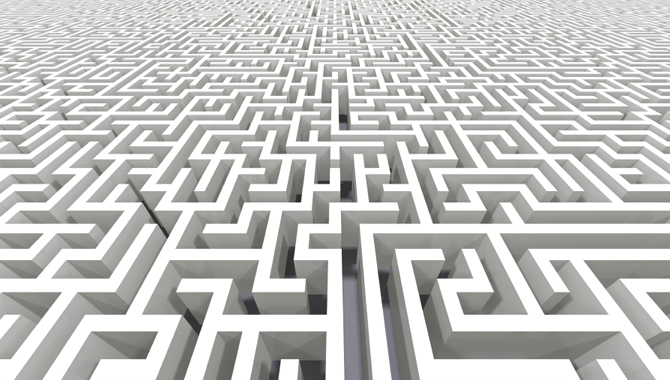 The Perils of Success
The entrepreneurial dream is often inspired by visionaries like Jeff Bezos, Bill Gates, Michael Dell, Henry Ford, and Sam Walton – legends who built their companies on vision and passion, established new markets, altered the business landscape, and experienced extraordinary success. They were able to build on initial start-up success to lead their companies through growth and find not only long-term success, but industry dominance.
It's the dream that so often eludes entrepreneurs.
The far more common experience is that the creative visionary achieves initial success, and then stumbles as the business grows. In the mad crush of growth, many fail to see the warning signs so the fall comes as a surprise. At first the organization grows successfully and seemingly quite naturally. Then all of the sudden, it hits a wall. While the leader may believe the company is climbing over or going around the wall, the wall has stopped the company dead.
The thrill and confidence of earlier success give way to overwhelm and panic. The once unified team fragments; the leader fears losing control; business opportunities are missed; and internal management issues consume ever-larger shares of management attention. Everyone is working harder and faster than ever before to get things done, with increasingly poor results. Bad decisions are made. The business weakens and ultimately crumbles under internal and external pressures.
How could success turn into a painful and overwhelming experience? Blame it on Growth.
Growth Adds Complexity
When a company is small, it's relatively simple to manage because it has fewer "moving parts": fewer customers, employees, and products, and a direct line of sight from management to the front line. Then the company grows and it's no longer the same company: there are more people, customers, products, management layers, locations, competition, and risks to manage—there's more EVERYTHING—all of which creates complexity.
Eventually things start to break down. There are fires you're constantly trying to put out. Resources are stretched too thin. Some people lack the skills to keep pace with their growing responsibilities. Poor communication and coordination leads to mistakes, inefficiencies, and a lack of focus. Quality slips and customers start to complain. Competitive pressure intensifies. Costs rise. And the number and difficulty of business decisions dramatically increase.
Growth puts a strain on every organization.
The vast majority of businesses struggle with sustaining growth because they never develop the new skills, capabilities, and ways of operating necessary to manage a larger and more complex business. For example, a business with $100 million in revenue has very different requirements in terms of people, resources, systems, structure, and skills than those of a $10 million business.
Size should never outpace capability. To keep from being buried, an organization must put in place the appropriate resources, people, systems, structures, and processes. This infrastructure is the backbone of your business.
As a company grows, it must raise its ability to support growth as fast as it does the revenue line. When growth outpaces infrastructure, resources run thin, systems get stretched to their limits, and management, along with the rest of the organization gets overwhelmed.
To avoid the problems accompanying rapid growth, a company must have the capabilities and infrastructure to absorb that growth. A business needs to develop an appropriate infrastructure and keep adjusting that infrastructure as the business grows.
Is your business being built on a foundation that's capable of supporting it?